We are all familiar with the feeling of anxiety that comes about being in an unfamiliar place. The feeling that makes us pull up our defensive barriers because of the uncertainty of the intentionality of those that approach us. The feeling of not belonging or probably just home sickness. It's not hard to make a friend but rather hard to make one that can understand you without having to speak to you. That can relate with you without having to walk with you. Someone who you know will always nod their head back whenever they see you in public even though you have never met, but that's what the African Caribbean Society of Pécs aims to do. To give a community, a home to those that feel far away from theirs.oday, we'd like to share with you a little more about them.
Tell us about yourself?
My name Is Kazahyet Ibrahim. I am a medical student here in Pécs, from Nigeria. My friend, Frieda and I started ACS Pécs in 2021 as a way to support fellow African and Caribbean students here in Pécs.
How did this Association start and what inspired you to start it?
We always wanted to have a kind of group, catering to the needs of African and Caribbean students here in Pécs. When we began our studies, the older students were there for us and held our hands through our firsts: our first course registrations, first classes, first exam period. They helped us navigate our issues and understand how the system works. They were extremely invaluable resources to us and their willingness to help elevated the quality of student life we had here. Back then, this was all very informal but also, we were quite a small population. Over the years, we noticed that the community started to grow and newer and more unfamiliar faces started appearing. Frieda-Rex Udoh, our co-founder, approached me and we decided to take the plunge and here we are.
Who and what do you think was vital in starting the association?
I would definitely say a lot of our friends were a huge help to us. They were on board once we said we were starting this. It also took a lot of patience. Frieda and I spent over 8 hours on the first day planning out everything, from social media to official documents.
How did you get the other members to join you in your mission?
This particular task wasn't too easy and to be honest at the beginning, Frieda mostly handled that. I'm not that much of a people-person but she is. Most of our friends were already interested in this, so once we told them we were starting, they were on board. After that, it was just a matter of reaching out by word of mouth and social media. We organized events and invited people and they showed up. We've tried to publicize ourselves and our cause and gradually more and more people have joined. We also started a mentorship programme especially for students of the medical faculty and this also attracted people.
What was it like at the beginning when you had just started out?
Quite hard. Starting out on a new venture is always hard and we had to sit down and establish systems and protocols to really address every aspect of what we wanted ACS to be: roles of the board members, services we would be able to offer African and Caribbean students and ways to bring us together.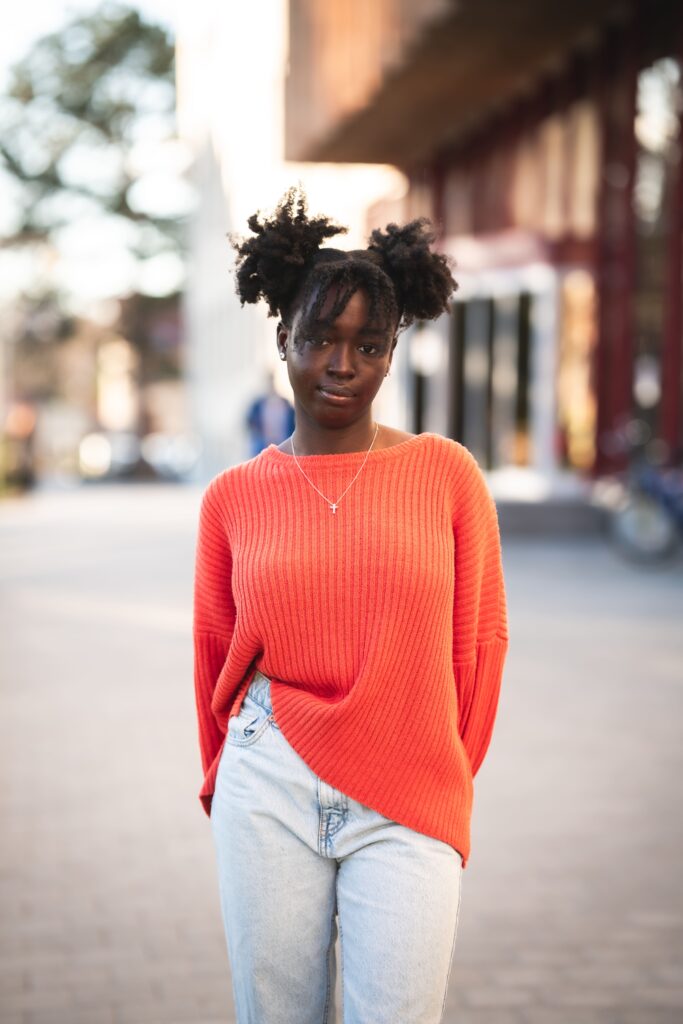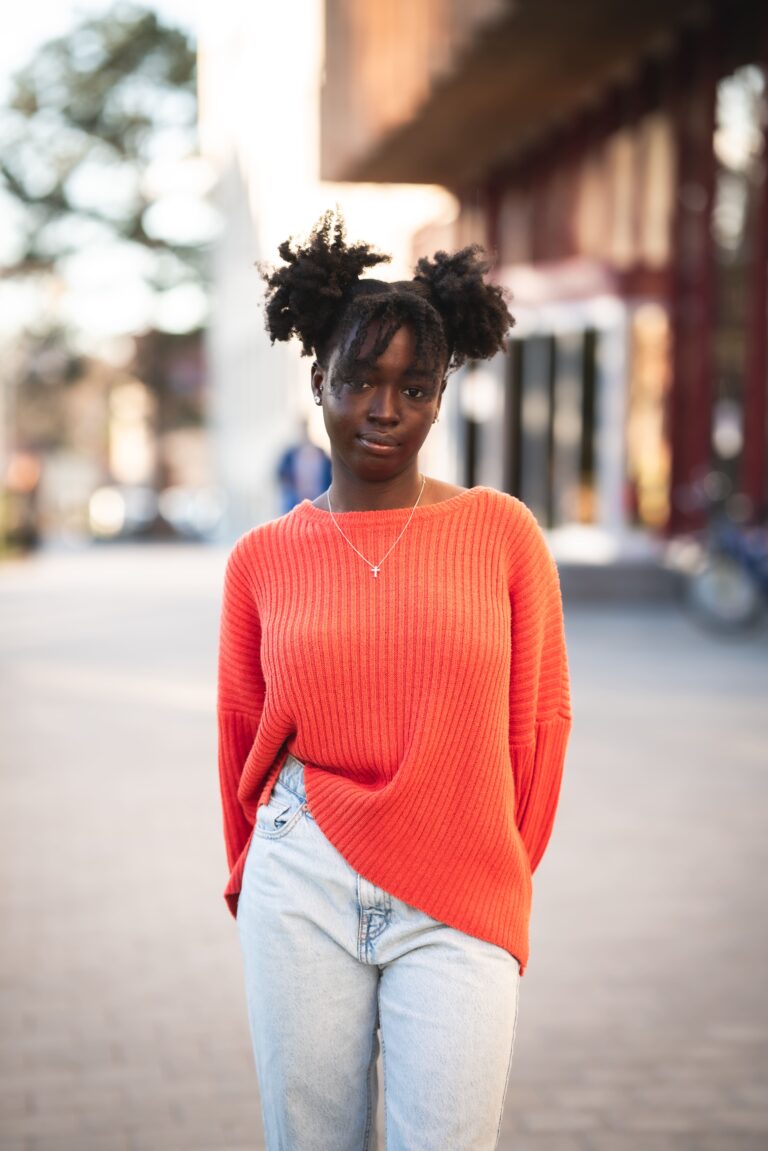 What made the process difficult and how did you overcome these barriers? Is there a particular moment or memory that stands out?
One thing that was tough was figuring out the administrative work. There were forms to be filled and documents to be drafted that I didn't even know existed. Also, we have had no external support and had to organise events out of our pocket. But our hearts were in it so we did it. Doing all these alongside the other commitments we had like schoolwork and other extracurriculars was difficult but we coped.
I remember after the first Trivia Night we had, one of the participants came up and told us how much they enjoyed the event and how they were looking forward to more experiences like this. It bolstered my resolve to keep at it as long as I could.
Was there a point where you felt worried that it might not go your way and if so, what helped you push through the doubt?
Well, that is always a concern, I think. Sometimes we worry that we can't get enough people to attend or participate in our events, and it has happened before but my mindset is that if only 2 or 3 people benefit from an event we hold, it is still worth holding. Definitely not a deterrent.
Also, I stepped down from my position in the ACS board last year and am now only a member. It was a hard decision because I feel personally close to ACS having been there from the beginning and when offices change hands, there's a fear that things might not go the way you have dreamt. But I'm impressed with what the current board has been able to accomplish and thank them for their work.
In what ways do you think you've helped the African Caribbean Student Community and what do you hope the association can do for them moving forward?
With establishing ACS, we have made a hub that African and Caribbean students can come to and get resources, make friends and find community. This, I feel extremely proud of. I think the biggest thing that can be accomplished now is solidifying our presence in the university spaces and attracting more people. We have a lot to give, so we hope that the students and the university will give us a chance to prove ourselves and our cause.
What would you like people to know about you and the association that you haven't mentioned so far?
In as much as the role of this association is to support and represent the African and Caribbean students here in Pécs, being African or Caribbean is definitely not a requirement to join. One of the beauties of ACS Pécs is in its diversity – students from different countries with different backgrounds all coming together. So the society is open to all students of Pécs from anywhere in the world. We welcome you with open arms.
-As an African Caribbean International student, I'm sure you've gone through your fair share of challenges being far away from home in a foreign community. What advice would you give to the African Caribbean students who are reading this article right now and are probably going through the same situation?
The resources to help you are there, but the only way to benefit is by reaching out, so please reach out if you need help. If you don't know where to go, our association can help to redirect you to the right people. The best thing about having a community is that you don't have to suffer silently. If one person made up an island, we'd have 8 billion islands.
What do you hope for the association to become in the future?
Short term, I would love for students from all the faculties of the University of Pécs to join us. A lot of our members are students from the Medical Schoolbut we still recognize the other faculties. I also want ACS to be synonymous with home – a safe haven for students to receive help and not feel isolated.
Further in the future, I would love for us to have active communication and have positive relationships with African and Caribbean student communities outside of Pécs.