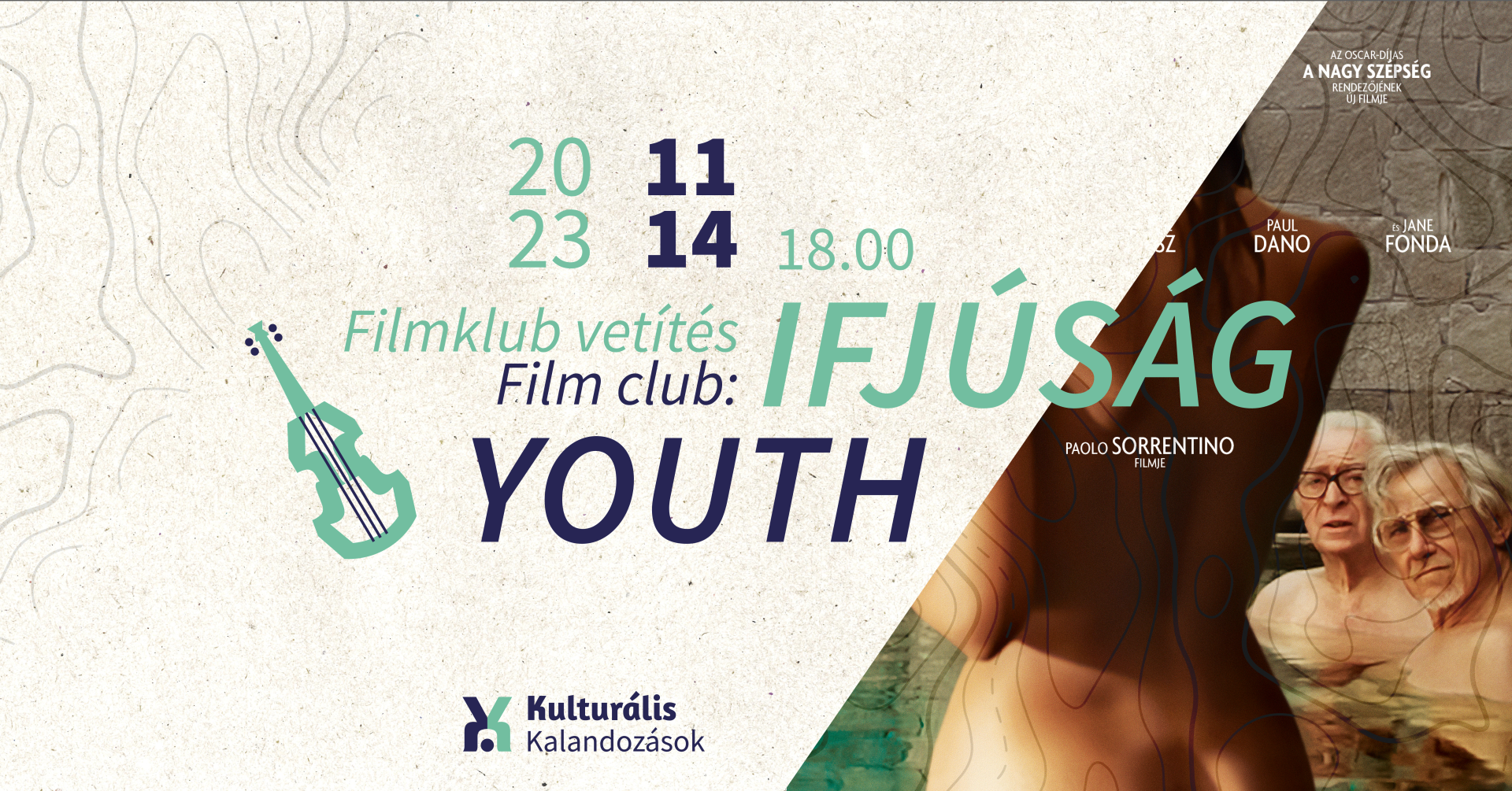 movie
Film club: Youth
2023.11.14. 18:00 – 2023.11.14. 21:00

Apolló Mozi (Cím: 7621 Pécs, Perczel Miklós u. 22. [Trafik])

0.- HUF / person
In view of the success of our previous screenings, we have again prepared one for you, with the European Film Awards for Best Film, Best Director and Best Actor in a Leading Role for the film, Youth.
Paolo Sorrentino returns with a stunning Fellini-inspired film, following his Oscar-winning The Beauty of the Great, which took us to Rome. This time the setting is a luxury hotel in the Alps, where the now-retired, world-famous composer and conductor Fred (two-time Oscar winner Sir Michael Caine) and his best friend, filmmaker Mick (Harvey Keitel), are relaxing. Fred is intrigued by the other guests at the hotel, the problems of his daughter (Oscar-winner Rachel Weisz) and the young and ambitious writers with whom Mick is working on a script. His own musical career is over, but he is keen to conduct once more at the highest level: he receives an invitation from Queen Elizabeth II herself to perform at Prince Philip's birthday party. The invitation is immediately declined, but the royal family proves steadfast.
Date: 2023.11.14. 18:00
The screening starts at 18:00, but please arrive at least 15 minutes before the film starts.
More information:
The film will be screened in English with Hungarian subtitles.
Address: Apollo Cinema (22, Perczel Miklós u. [Trafik], 7621 Pécs)
Participation fee: free of charge, but registration is required!
Registration: you can register via Microsoft Forms by entering your Neptun code.: https://forms.office.com/e/g8Hdhk4qae
Reservation: You can reserve a place in advance by sending a confirmation e-mail to the Student Union's Customer Service Office at the Centre for Applications and Services (Pécs, Vasvári Pál u. 4.).
If you do not reserve a seat in advance, you can choose your seat on a first-come, first-served basis on the day of the screening.